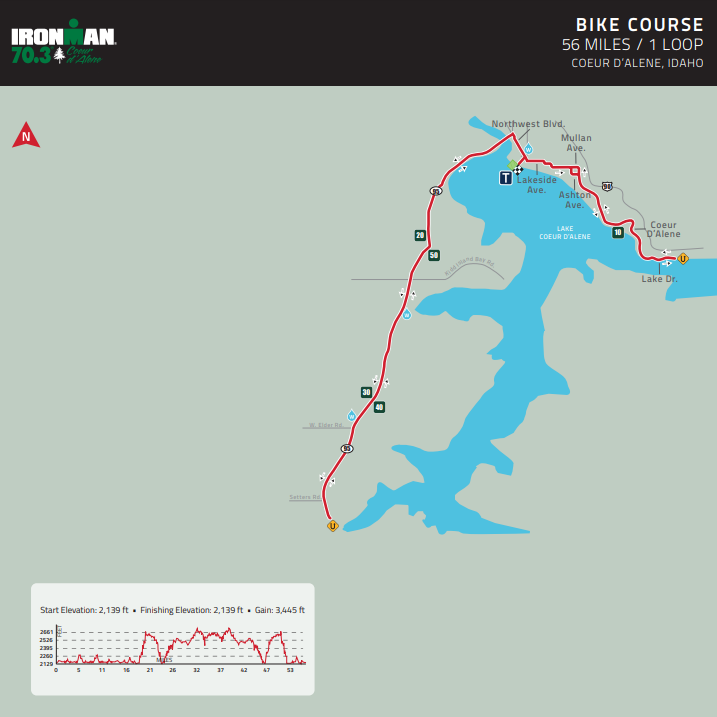 IM 70.3 Coeur d'Alene (Simulation)
This tricky course starts off fairly flat as you make your way through the town of Coeur d'Alene, but the second half becomes a challenge with long climbs and unsuspecting winds. Patience is key during the first portion of this course, so that you'll have the strength for the second half and the run!
Total Distance: 56mi
Total Elevation: 3,445′
Event Attendees
No attendee found! Be the first one to book!