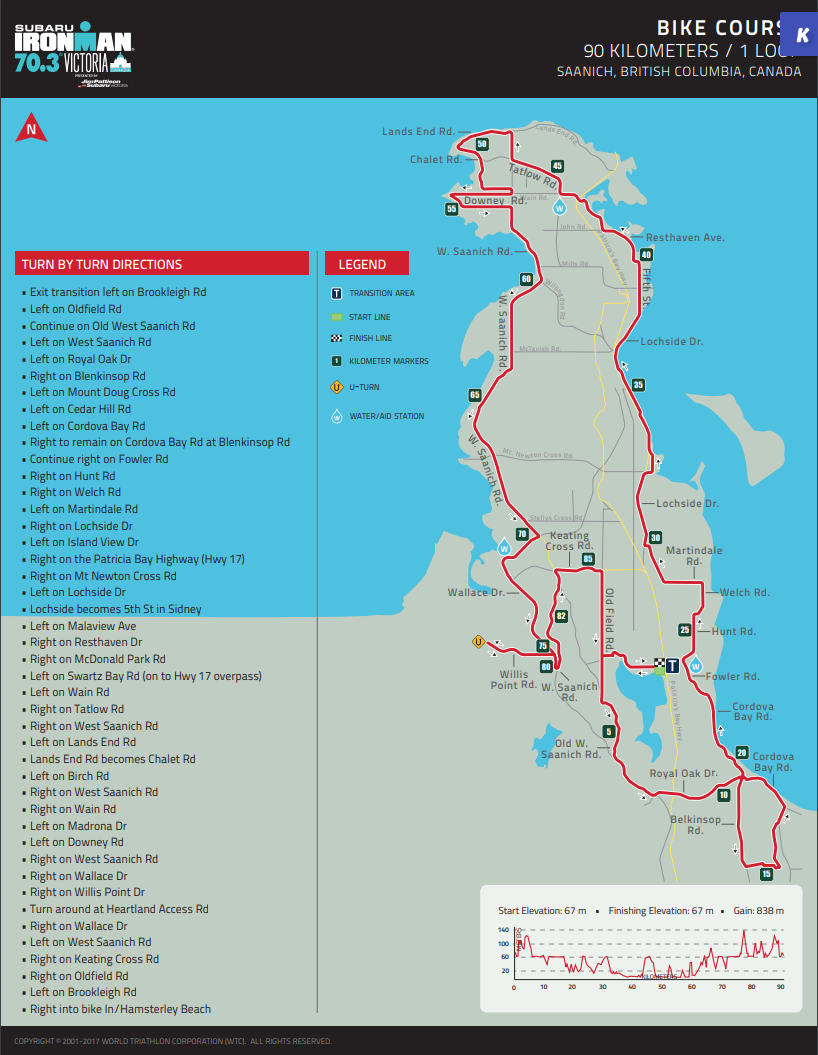 IM 70.3 Victoria (Simulation)
The Subaru IRONMAN 70.3 Victoria bike course is an engaging and scenic course through the town, along the shores, and through the woods! This rolling course will challenge your skills – be ready to shift and practice your pacing!
Total Distance: 56 miles (90 Km)
Total Elevation: 2,750 ft (838 m)
Event Attendees
No attendee found! Be the first one to book!